Danielsan Electric
785.371.4900 
Danielsan Electric is based in Lawrence, Kansas and offers electrical service and contracting in Kansas City, Lawrence, Topeka and surrounding areas. We pride ourselves on being a friendly, knowledgable and quality minded provider for your electrical and technology needs. We are known to install new lighting, upgrade electrical service, install backup generators, provide whole house surge protection and offer electrical inspections. Danielsan Electric should be the one you call for your residential or commercial remodel and new construction projects and service needs. Our technicians are well trained, licensed and insured. Our Angie's List Super Service Award for over 5 years and Best Electrician in the Best of Lawrence award is validation of our commitment to quality service and superior contracting.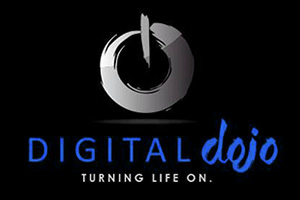 The Digital Dojo division of Danielsan Electric provides fantastic value to our customers. We offer audio video sales, service and installation for residential and commercial projects. Making sense of all the technology in our lives and providing simple to use solutions that just work is our specialty. Our Control 4 certification enables us to simplify the largest custom home, the most extensive conference room, the coolest sports bar, the outdoor patio speakers, the kids gaming room, or just the simple flat screen in the living room. We provide well known brands such as Sony, Samsung, Yamaha, Denon and Sonos. Whether it be a projector for your home theater or restaurant, or the flat screen for your home or office, we will consult with you regarding your specific needs.
We invite you to call and set an appointment to visit us for a consultation in our showroom at Abe and Jakes Landing in beautiful downtown Lawrence, KS. It's our goal to offer the highest standard of service we can and we look forward to helping fulfill your electrical and technology needs for years to come.